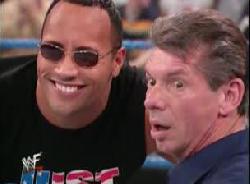 >Sunday 12th March – 8PM GMT/3PM EDT
>http://beam.pro/LOLWrestling

Last month at the Ninth Greatest Night in the History of Our Sport The Undertaker shocked the Epoch by pinning AJ Styles to become the Infinite Champion. After denying the former champion a rematch, AJ Styles beat the Undertaker to earn the right to a rematch. Can AJ Styles recapture the gold or will the fire of the Deadman burn brighter than ever?

Pilldust were a second away from breaking up a pin fall in their Parallel Tag Team Championship opportunity, the current champions Self F5 have granted them a rematch at the PPV. However the past weeks have seen no honour in the fighting; Stardust refused to shake DDP's hand post match and Brian Pillman walked out on a match against Brock Lesnar.

By the end of Fallout either Dusty Rhodes or Kofi Kingston will be the longest reigning Limitless Champion. The current champion Kofi Kingston is currently tied for the record with his challenger The American Dream. Can the former two time champion start his third reign in the divison and cement his legacy or will Kofi Kingston become the new torchbearer for the Limitless Division.

After a hiatus the Fortuna Championship will be defended at the PPV in a rematch of sorts from last year: Tamina will take on Asuka in a Last Woman Standing match.

Andre the Giant is scheduled to compete.

We also understand that General Manager plans to address the interference of Bushwacker Butch and Lex Luger.

>Roman Reigns vs. Samoa Joe vs. Bray Wyatt vs. Finn Balor
>Diesel vs. Baron Corbin vs. Zack Ryder
>PARALLEL CHAMPIONSHIPS – Brock Lesnar and Diamond Dallas Page (c) vs. Stardust and Brian Pillman
>FORTUNA CHAMPIONSHIP - LAST WOMAN STANDING: Asuka (c) vs. Tamina
>LIMITLESS CHAMPIONSHIP – Kofi Kingston (c) vs. Dusty Rhodes
>INFINITE CHAMPIONSHIP – Undertaker (c) vs. AJ Styles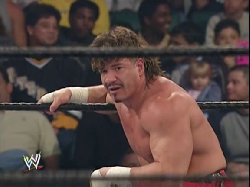 >>5904
On YouTube:
https://www.youtube.com/watch?v=y0zjJAuLpBI
Ch 4 Pt 4: The Infinite Championship
Awarded to Baron Corbin during the first initial roster save, the Infinite Championship THE title to win. It has created legends and broken dreams and spirits.
Stats:
1) Baron Corbin (5 Months)
2) Simon Gotch (4 Months)
3) Phenom Taker (6 Months)
4) Bo Dallas (2 Months)
5) Samoa Joe (8 Months)
6) AJ Styles (Ongoing, as of Year 1)
Trivia:
Longest Title Reign: Samoa Joe (8 Months)
Shortest Title Reign: Bo Dallas (2 Months)
Most Title Defenses: Samoa Joe (16)
Least Title Defenses: Bo Dallas (3)
Longest Title Match: Samoa Joe vs Baron Corbin (47:23)
Shortest Title Match: Bo Dallas vs Samoa Joe (4:33)
-Bo Dallas' title win was the catalyst for Undertaker's downward spiral into Biker Taker cause, ya know, he lost to Bo Dallas.
-Samoa Joe technically became a double champion after his fellow Hit Squad teammates Biker Taker and Bray Wyatt won the Parallel Championships from Self-F5.
-Samoa Joe vs Baron Corbin is the only match in ChronoSLAM history to be almost an entire episode long.
Don't forget to point out all my historical errors.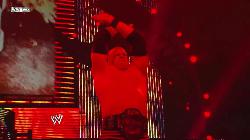 >>5894
>Bo Dallas
>Infinite Champion
mfw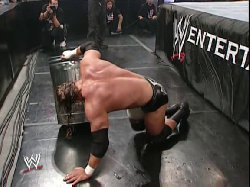 >>5894
>4) Bo Dallas (2 Months)

The best couple months in Chronoslam history.
>>5896
Don't forget he beat Phenom Taker to win it.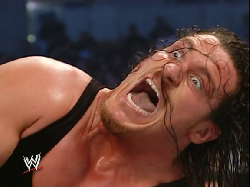 >Saturday 11th February - 6PM GMT/12PM EST
>http://beam.pro/lolwrestling

The Undertaker has refused AJ Styles a rematch for the Infinite Championship - the fans of the Epoch have ruled this is unjustified and a compromise has been reached by our General Manager Sin Cara: AJ will face Undertaker tonight one on one, if AJ beats the Undertaker he will face the American Nightmare at Fallout, if he loses then a new No1 Contender will be named.

Matches on this episode:
- Falls Count Anywhere: Rusev vs. Samoa Joe (1:20)
- Sin Cara vs. Roman Reigns (13:19)
- Zack Ryder vs. Stunning Steve Austin (23:00)
- Diamond Dallas Page vs. Stardust (31:56)
- LIMITLESS CHAMPIONSHIP: Kofi Kingston (c) vs. Dusty Rhodes (37:08)
- AJ Styles vs. Undertaker - if AJ wins he will face the Undertaker at Fallout (45:50)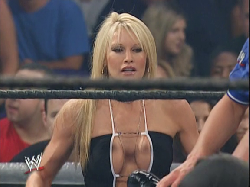 >>5888
>mfw I don't post logged in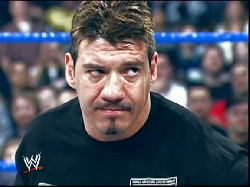 When's the next show?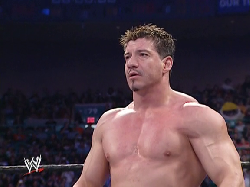 >>5869
I know it's sometime this month since you guys took a christmas/new years break. but I've got no idea when it's happening.

Though, I'm guessing that it's next saturday right?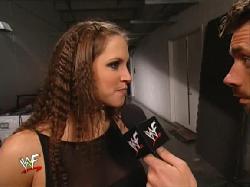 >>5869
Next week then?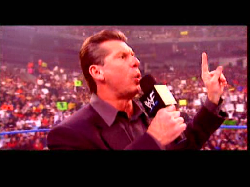 >>5869
Prolly this week...
Ch 3: BTTW:

BTTW (Battle of the Time Travelling Wrestlers) was supposed to be the epic culmination of Red's time travelling quest, but he was met with some problems. The first of these were that he forgot to find a crowd. He solved this by creating a hologram machine to create a fake crowd. Unfortunately he was met with another problem in doing this. The machine only produced around 400 people, meaning Red had to remove almost every single light in the gigantic time machine so you could only see the 400 holograms. The second problem was that Red had nowhere to broadcast this landmark event. So searched through time to find a suitable broadcasting station. The first thing he found was YouTube. So he set up an account and was ready to show BTTW. Once again, he was met with another problem in doing this. Some time bullshit messed up the quality of the cameras when the first episode was being sent, meaning it looked like a wrestling game from 2013 filmed in low quality. The problems didn't end there because he forgot one more thing, commentary. Red wouldn't realise that he had forgotten any commentary until it was way too late (as in 5 shows too late). Despite all of these problems BTTW ran for 5 shows (4 "regular" episodes and a Special Event). That's when some weird stuff began to happen. Wrestlers who weren't originally saved by the EPOCH started showing up, wrestlers who were originally saved started to disappear and there were more and the crowd got bigger and realer then all of a sudden time just imploded... and then reformed. This time everything was different. The majority of the roster was different, the EPOCH had a different look and there were new championships. These championships were: The Infinite Championship (The main title), The Limitless Championship, The Parallel Championships and the Fortuna Championship (Women's Title). Other notable changes were: There were finally commentators (Red was one of them), Sin Cara was the GM, the cameras had improved and the name of the promotion was no longer BTTW, it was now ChronoSLAM.
6 posts, 1 omitted click here to view all